Recreational running and NSAIDs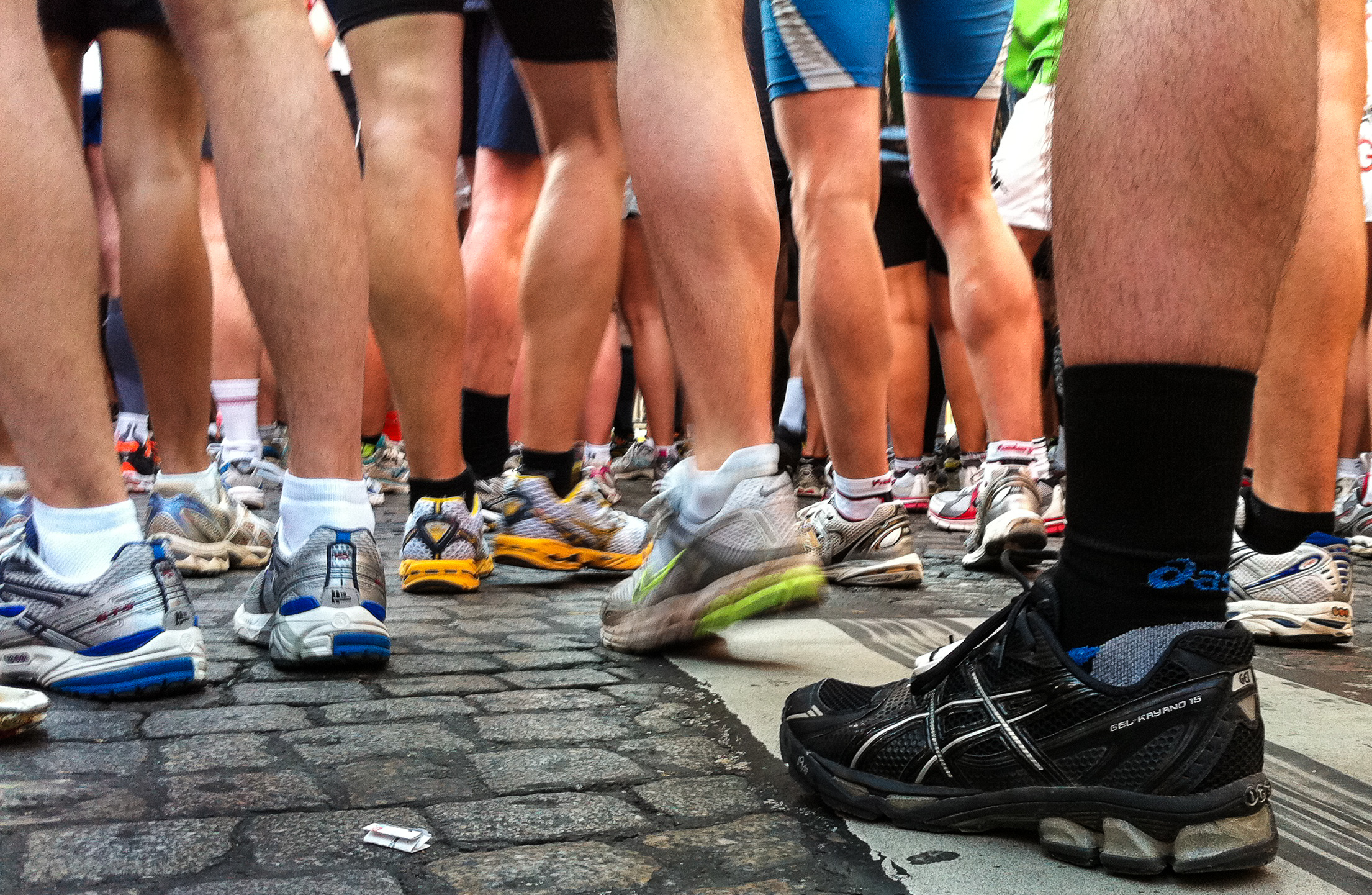 A couple of years ago we published a short paper on the use of Non Steroidal Anti-Inflammatory Drugs (NSAIDs) in runners, cyclists, and triathletes.1 There was high usage of oral NSAIDs (70%), particularly in runners and triathletes.
We have now repeated this in recreational runners who attend ParkrunUK.2 We found 80% of runners used NSAIDs. Runners who participate in longer event were more likely to use NSAIDs during events. You can read more at the open access paper, or in this complimentary piece at The Conversation.
Photograph: Start of the Paris Marathon 2011,  Av. des Champs-Élysées, by Anthony Cox
Rudgard WE, Hirsch CA, Cox AR. Amateur Endurance Athletes' use of non-steroidal anti-inflammatory drugs: a cross sectional survey. International Journal of Pharmacy Practice. 2019;27:105-107 :https://doi.org/10.1111/ijpp.12469 LINK ↩

Rosenbloom CJ, Morley FL, Ahmed I, Cox AR. Oral non-steroidal anti-inflammatory drug use in recreational runners participating in Parkrun UK: Prevalence of use and awareness of risk. International Journal of Pharmacy Practice 2020; doi:10.1111/ijpp.12646 ↩